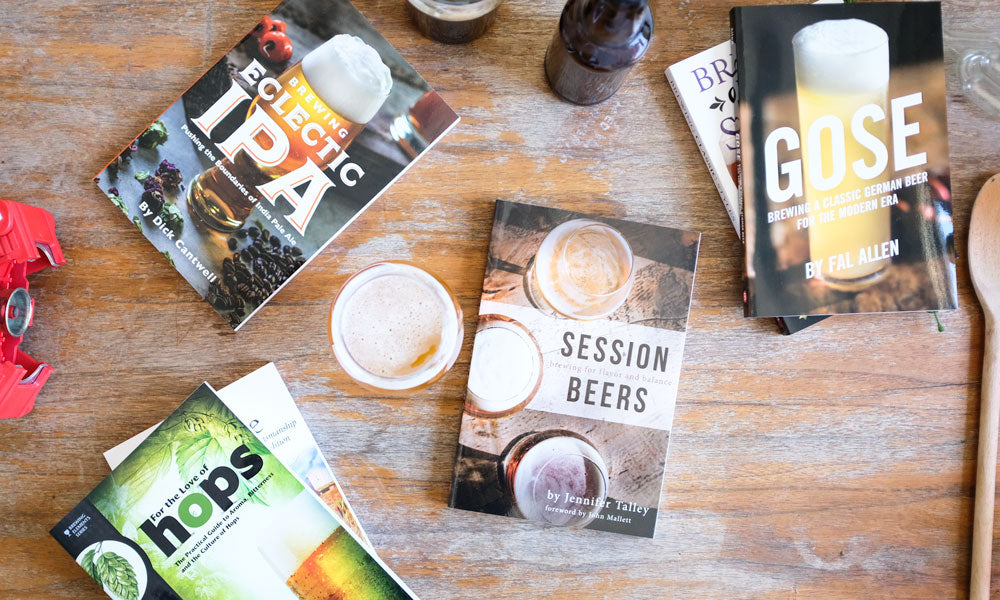 On Saturday, Nov. 3, thousands of beer lovers and brewers of all ages and abilities will gather at Learn to Homebrew Day sites worldwide to brew beer and toast the joys of homebrewing.
To mark this annual tradition, we're unfurling our sale banner!
From Oct. 25 to Nov. 3, we invite you to use code BEERBOOKS20 to save 20 percent and receive free shipping on all books sitewide.*
And if you want to celebrate the best hobby in the world this Nov. 3, be sure to visit the American Homebrewers Association website to learn more about Learn to Homebrew Day and find a brew site near you. Cheers!
*Promotion includes all books on BrewersPublications.com but does not include merchandise or magazines. Free shipping offer valid for U.S. residents only.