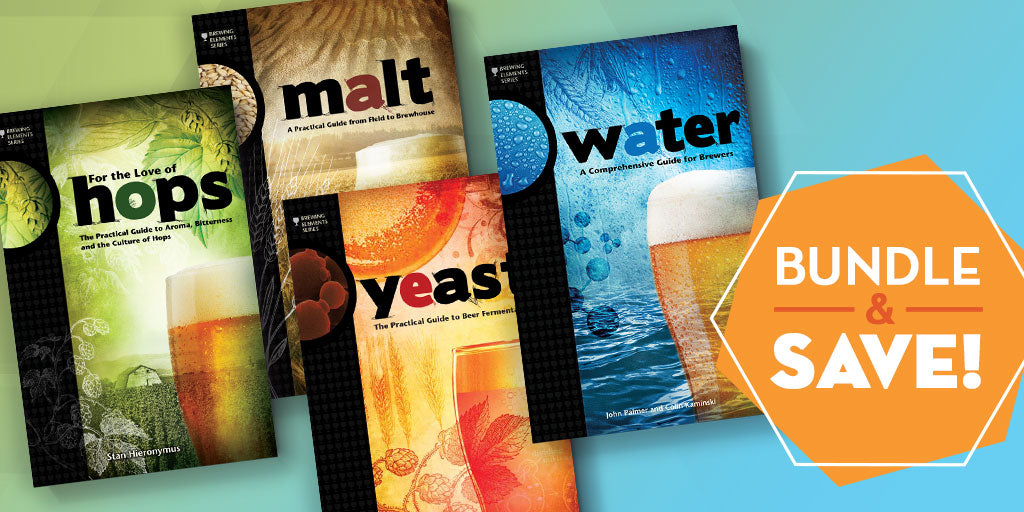 Now through Oct. 31, save with limited-edition bundles!
Knock out your holiday shopping early this year and get the perfect gift for your favorite brewer with discounted bundles and free standard U.S. shipping on orders over $50!
By purchasing our Brewing Elements bundle, you will become an expert and enjoy a 20% discount on For the Love of Hops: The Practical Guide to Aroma, Bitterness and the Culture of Hops, Malt: A Practical Guide from Field to Brewhouse, Water: A Comprehensive Guide for Brewers, and Yeast: The Practical Guide to Beer Fermentation.
If you're looking for something a little more specific for that special brewer, you can also shop our Business of Beer bundle and receive 30% off select titles. Get your hands on the first steps of mastering quality with Small Brewery Finance: Accounting Principles and Planning for the Craft Brewer, Quality Management: Essential Planning for Breweries, Draught Beer Quality Manual, 4th edition, and Quality Labs for Small Brewers: Building a Foundation for Great Beer. 
These bundles are only available through October 31, so treat yourself to savings today!
Note: The books in the bundle must be purchased in a single transaction for the discount to apply. Orders of $50 or more have the option to select free standard U.S. shipping at checkout. 
Save 20% with the Brewing Elements Bundle:
 

$79.80

, Now $63.84
Save 30% with the Business of Beer Bundle:
$309.95

, Now $216.97