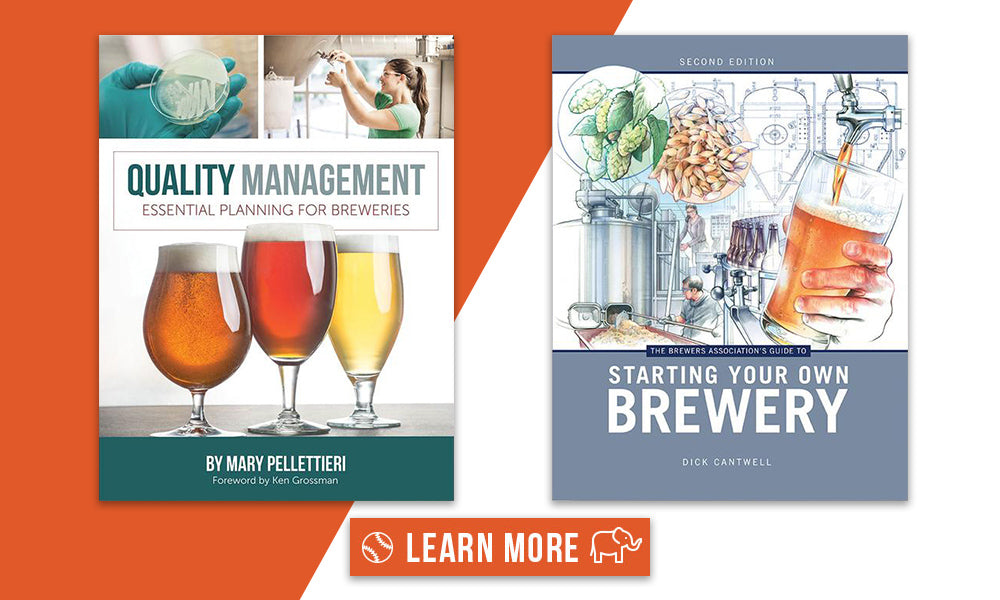 Operating a Brewery is Like a Great Play in Baseball 
During his keynote speech at the the Craft Brewers Conference & BrewExpo America®, Dick Cantwell, revered brewer and author of The Brewers Association's Guide to Starting Your Own Brewery, shared this great analogy about how brewery innovation and creativity come with practice and experience...
The individual play may be unique and web-gem worthy, but experience and preparation allowed for the possibility of his making the play successfully. He didn't just make that play. It came from him making a bunch of regular plays since he was four years old. … Making a delicious and eye-opening Double IPA probably means you made a couple pretty good single ones, likely hundreds of time.
—Dick Cantwell

The Brewers Association's Guide to Starting Your Own Brewery | Buy Now
---
Creating a Quality Program is Like Eating an Elephant 
With more than 4,800 breweries in operation in the U.S., the need to consistently deliver quality beer has never been greater. Enter Mary Pellettieri, whose brewing and beverage industry career spans more than two decades. In Quality Management: Essential Planning for Breweries, Mary adeptly covers the ins and outs of building a quality program even though budget and time are a significant factor...
Creating a quality program feels like you have to eat an elephant, but you can take it in small bites. Quality is a journey, so you have to take it as it comes and not feel pressured to do everything all at once. As you long as you keep at it; that's what's critical in quality.
— Mary Pellettieri

Quality Management: Essential Planning for Breweries | Buy now