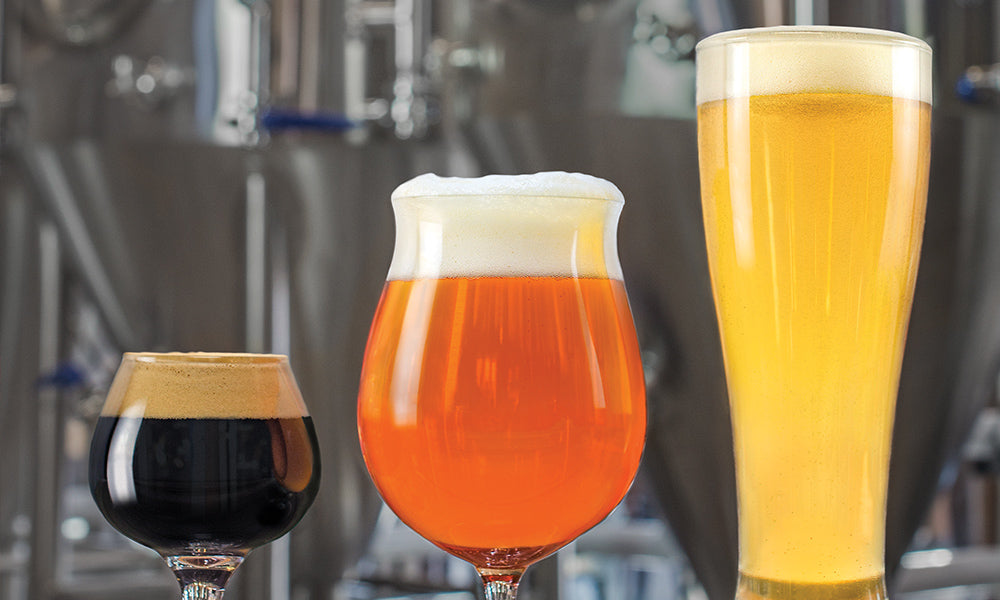 Member Presale Sept. 16 - Sept. 23: 30% off and free standard shipping*
The newest title from Brewers Publications, Small Brewery Finance: Accounting Principles and Planning for the Craft Brewer by Maria Pearman, CPA, will be published officially on Monday, October 7. At a time where over 7,000 U.S. breweries are open and nearly 2,000 more in planning, this book is a much-needed resource for budding entrepreneurs and brewery owners competing in today's market.
Small Brewery Finance is written to help brewery owners and staff understand the importance of a strong financial foundation while teaching complex topics in approachable terms. Pearman demystifies the accounting processes needed at each stage of brewery development through narrative, expert tips, practical applications, templates, and reference materials.
The result is an understandable guide to interpreting financial reports, building budgets, and creating pro-forma financial statements for launching a brewery, purchasing additional equipment, or determining a new location. Written in an accessible style, the insights, adaptable templates, and results-oriented content will help breweries start and run a successful business.
Since 2012, Maria Pearman has been an accountant in the alcohol beverage industry and consultant providing operational guidance to craft brewery clients. "Your brewery is much more than just a small business—it's the fulfillment of your dream to share a love for quality craft beer and beverages."
As a membership benefit, Brewers Association and American Homebrewers Association members may purchase Small Brewery Finance prior to the official release date, receive a thirty percent discount on the retail price, and free standard shipping in the U.S.
Upcoming Promotional Book Tour and Speaking Engagements:
September 16-17: Alcohol Law conference Charlotte, NC

October 20: Nanocon in Vancouver, WA

December 4: Brewbound Santa Monica, CA

April 19-22, 2020: Craft Brewers Conference in Austin, TX