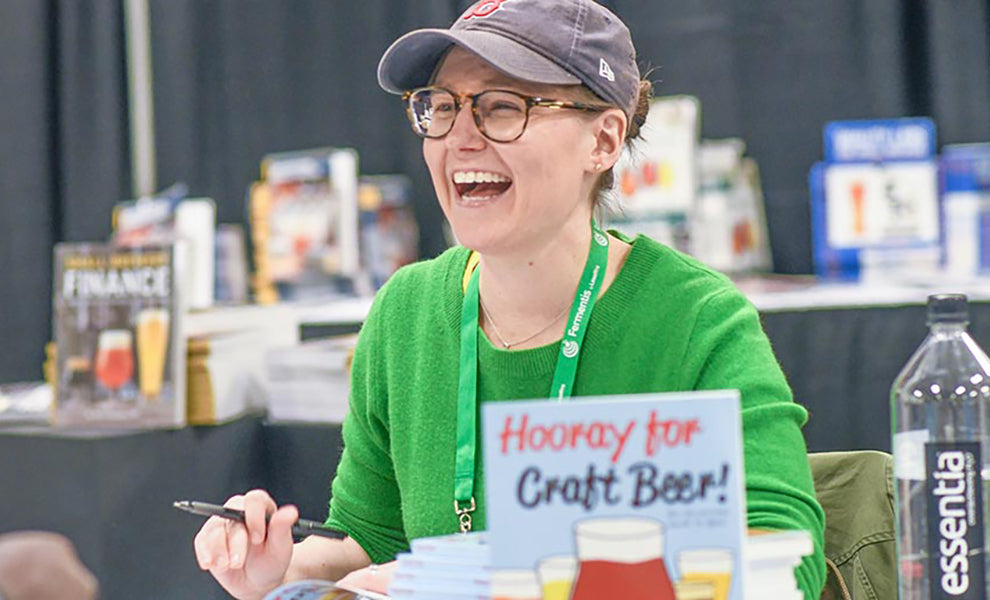 If you're attending the Craft Brewers Conference & BrewExpo America in Nashville, visit the bookstore to find new beer books for your reference library — and get them signed while you're at it!
Once again, several recent Brewers Publications (BP) authors will be at the conference to sign copies of their books.
Bring your own copy to be signed or buy one (or two or three) onsite.
The authors and their books:
Note: Additional BP books not shown above will be available for sale at the bookstore.
Monday, May 8
Tuesday, May 9
Em Sauter

 

| 12:45 pm – 1:15 pm at the bookstore
Gary Nicholas

 

| 12:45 pm – 1:15 pm at the bookstore
Maria Pearman

 

| 2:30 pm – 3:00 pm at the bookstore
Wednesday, May 10
Maria Pearman

 

| 12:00 pm – 12:30 pm at the bookstore
Em Sauter

 

| 12:15 pm – 12:45 pm at the bookstore
Merritt Waldron

 

| 12:15 pm – 12:45 pm at the bookstore
Robert Keifer

 

| 12:30 pm – 1:00 pm at the bookstore